August 01, 2019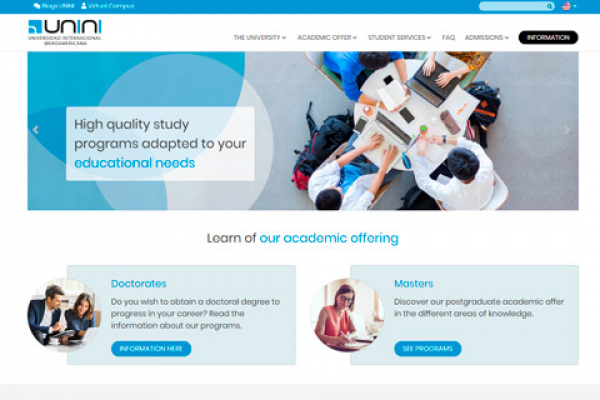 The Iberoamerican International University (UNINIPR) presents it new corporate web, which has been renovated to make it more functional and display its contents in a more visual manner.
This new website is more dynamic and structured, with more easily accessible content which in turn improves the user's navigation. The University section is found in the UNINI Puerto Rico's site which displays the institution's general characteristics and information; the degree programs offered by the University are located in the Academic Offering section, as well as, the Online Methodology description and information on the scholarships that students may request.
The home page also has a direct link to the Doctorates and Master programs.
Other sections found in the website are Student Services, Frequently Asked Questions and Admissions. A space has also been reserved for notable news related to the institution. In this way, students and people related to or interested in UNINI Puerto Rico may stay up to date on the university's affairs.
UNINI Puerto Rico is also present in such social networks as Facebook, Twitter, LinkedIn, with a blog on current news related to the different areas of knowledge offered by its online doctoral master programs.
With said renovation, UNINI Puerto Rico expects to facilitate its access to information for both current and future students, improving the institution's communication and transparency.