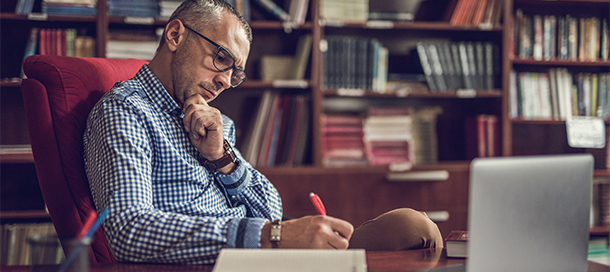 Description
The Doctorate in Education prepares professionals with a solid scientific training, capable of generating knowledge and shed light - from the line of research chosen - on the remarkable variety of scenarios and educational challenges that the current society, in constant change and evolution, creates.
Form doctors that contribute, with pertinence, to the human, scientific and technological development of society, and in the field of intensification or specialization of the student.
Outcomes
GENERAL OUTCOMES:
Provide the student with the fundamental concepts and research methodologies used in the area of Education and train them to design, develop and discriminate, individually and in group, research projects in the different lines offered and act as promoter in educational processes of different levels and environments.
Teach in new and not so known environments in broad education contexts, enabling student to use acquired knowledge, analyze and evaluate, make decisions and solve problems, contributing to the different approaches of educational research.
Provide scientific research tools that enable the student to manage educational projects and conduct research or creative work, demonstrating mastery of the material in an ethical manner.
SPECIFIC OUTCOMES:
Share knowledge, methodology and research methods related to the research lines of the program so that students can develop their thesis projects and integrate into a research community.
Participate in an environment appropriate for debate related to the epistemological and methodological problems of research projects linked to the achievement of the doctoral theses of the students.
Apply the knowledge acquired to the conception, design and implementation of research projects that can contribute to rethinking the education from the different lines of research.
Be able to analyze critically, evaluate and synthesize complex ideas.
Communicate with research professors and society about the areas studied.
Contribute, through an original investigation, to the development of knowledge that is worth national and international referenced publication.
Plan, perform, join and evaluate in a transversal manner, pedagogical projects of different areas of knowledge in different formal areas of education
Target Audience
Graduates in Master degree in any area of knowledge, that are engaged or wish to become part of the human capital with the capacity to develop, design, evaluate and manage solutions that have a positive impact on the development and quality of life of individuals and society by encouraging the development and economic growth.
Duration
Although it is a distance program, a collaborative and cooperative learning method is followed, therefore there is a specific date of initial of calls of specific subjects.
For academic and learning reasons, there is a minimum duration of the program of thirty-six months, depending on the development of the research project.
The maximum time available to carry out the program is 60 months. In this period of time, the student must have successfully completed all the activities evaluated, as well as the dissertation of his Doctoral Thesis.
Structure
Doctorate in Education with a specialty in Research
Code
Subject
Academic Term
Credits
Hours
Phase I: Introduction Courses
DO005
Research Methodology I. Fundaments
3 Months
6
90
DO0014
Research Methodology II. Paradigms and Methods
1.5 Months
3
45
DO011
Research seminar
1.5 Months
3
45
Total
6 Months
12
180
Phase II: Core Courses
(The student will choose a minimum of 24 credits and a maximum of 30 credits)
FP117
Learning theories and teaching methodological bases
2 Months
4
60
FP118
Curricular planning and design
2 Months
4
60
FP119
Learning factors
3 Months
6
90
FP120
Creation, adaptation and evaluation of materials
2.5 Months
5
75
FP121
Outcome development
2 Months
4
60
FP122
Special education fundaments, diversity assistance
2 Months
4
60
FP123
Educational consultation and tutoring
3 Months
6
90
FP124
Applied teaching
3 Months
6
90
FP125
Physical activity applied to health education and performance
3 Months
6
90
FP126
ICT in education and learning theories
1.5 Months
3
45
FP127
Organization and management of teaching centers
3 Months
6
90
Total
1 Year
24
360
Phase III: Research
DO006
Research Work I
2 Months
5
75
DO007
Research Work II
2 Months
5
75
DO008
Thesis proposal
8 Months
4
60
Total
1 Year
14
210
Phase IV: Thesis
DO009
Thesis development
30 Months
15
225
DO010
Thesis dissertation
10
150
Total
2.5 Year
25
375
Total
5 Year
75
1,125
Lines of Research
This doctorate program allows to course and work doctoral research in one of the following research lines, guided by a study program:
Educational consultation and tutoring.
Educational research methodology.
Language teaching.
Diversity and inclusive education assistance in the educational system.
Educational technology, ICT educational innovation.
Education learning factors.
Teacher training.
Evaluation of teaching centers and professors for the quality of the teaching-learning process.
Organization and direction of educational centers.
Curricular design and consultation in centers.
Applied teaching and Psycho-pedagogy.
Physical education. Health and performance.
Teaching of music history and educational music.
Health projects.
Education economy.
Communication.
Teaching of foreign language and second language acquisition.
Education and emotional intelligence.
Cultural diversity management.
Multiculturalism and inter-culturality.
Work competency, education and work.
Culture of peach, solving conflicts and connivance in the classroom.
Diagram
Degree
Upon completion of the program, the student will obtain the degree of Doctor of Education with a specialty in Research, awarded by Universidad Internacional Iberoamericana.