August 07, 2019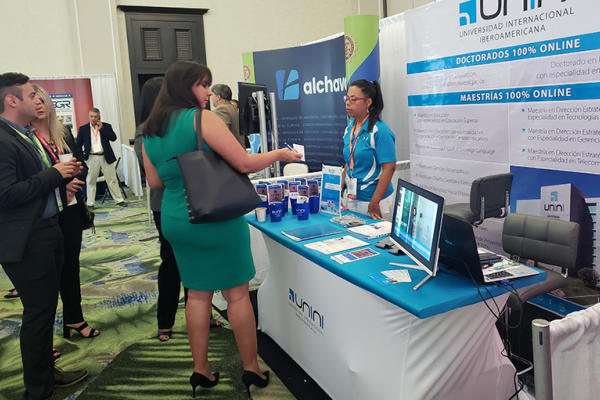 The International Iberoamerican University (UNINI Puerto Rico) participated in the 46th Conference and Annual Exposition organized by the Society for Human Resources Management (SHRM) and which took place from July 31 to August 2 in Puerto Rico.
The event was held in the Hotel Wyndham Grand Rio Mar & Beach Resort in Rio Grande (Puerto Rico) with the participation of UNINI members Carol Morales, the Administration and Finance Dean, and Erika Gonzalez, the Admissions and Marketing Director.
The aim for the International Iberoamerican University's (UNINI Puerto Rico) presence in the event was to present its academic offering and show off its Master and Doctoral programs.
The Society for Human Resources Management (SHRM) is one of the most important associations dedicated to human resources management. Its mission is to actively participate in the development and execution of organizational and regulatory strategies that affect or impact, directly or indirectly, human resources. The SHRM was established in Puerto Rico in 1967.
The Society has managed to keep an excellent level of the services it offers to all of its members and, thus, gained credibility with the principle companies in Puerto Rico. The organization's evolution has gradually increased and today counts with more 1,300 professionals in the area with a faithful commitment to the Society.